Plan an Event
If you are looking for a venue to host your private event... from a birthday celebration, corporate event or a full service wedding reception, Estefan Kitchen Orlando can accommodate you and your guests in our main dining area or in our private VIP rooms. With a seating capacity of 60 for a sit-down dining experience or up to 75 for a cocktail reception in our private VIP area, Estefan Kitchen Orlando will make your special event an unforgettable one. Please contact our offices for more information on the event packages available.
Enjoy the experiance

Marcela Zito
mzito@estefan.com
689-206-4197
We want to Thank you for choosing Estefan Kitchen Orlando for your special day. We would like to remind you of a few key points:
* If you chose to bring in your own cake, there will be a $25.00 cake fee that will be conveniently added to your check. We will not be able to cut the cake, we can store it for you the day of your reservation.
*Balloons will not be permitted
* In order for us to maximize your dining experience, the party must all be here for the time of the reservation, we only hold your table for 10 minutes. After 10 minutes your name will be placed on the waitlist. Lastly, due to limited seating capacity, your dining experience can not exceed two hours.
Here at Estefan Kitchen Orlando we take pride in our safety measures for COVID - 19, here are some of our best practices for our guests:
* Every table is 4ft distance between each other
*Every table and chair is fully disinfected with CDC approved disinfectant.
Thank you for choosing Estefan Kitchen Orlando.
VIP BANQUET
Seating Capacity: 60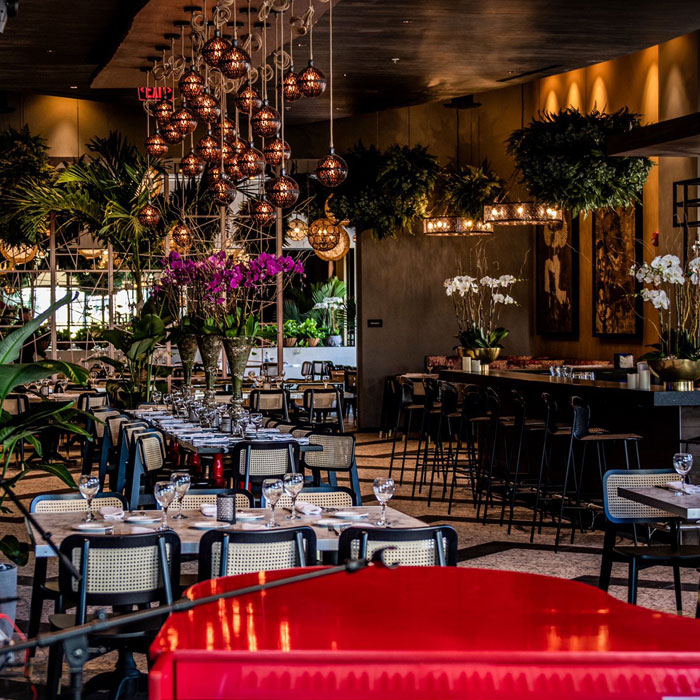 MAIN DINING AREA
Seating Capacity: 75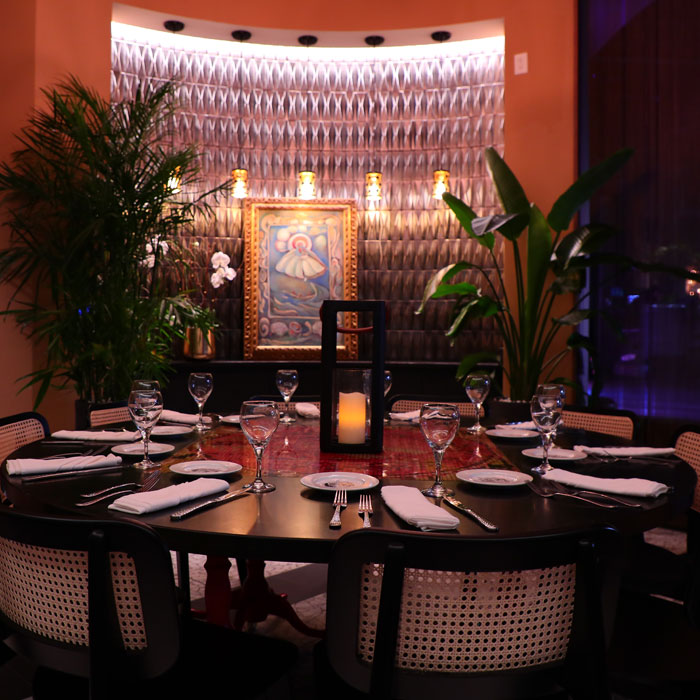 GLORIA AND EMILIOS VIP ROOM
Seating Capacity: 12